A+ FRR Privacy Policy
A+ Flint River Ranch
knows that you care about how information you provide on the Internet is used and shared. We appreciate your trust and want you to feel confident in our services and security as it relates to your personal information.
At A+ FRR, we will never sell your personal information nor share it with any other company or organization unless absolutely necessary in order to complete your transaction and order. We collect customer information only for processing ordering, improving our site services and product offerings, and for your own convenience (i.e. storing products in a shopping cart for you).
What Personal Information About Customers Does A+ FRR Gather?
Your input helps us to create new products and service offerings with the customer in mind. The information you choose to submit helps us personalize and continually improve your shopping experience at A+ Flint River Ranch. Any data we request that is not required will be specified as voluntary or optional. The following are the types of information we may request from our customers:
Information You Provide Us: We receive and store any information you enter on our website or provide in any other way. When ordering or registering on our site, as appropriate, you may be asked to enter your: name, e-mail address, mailing address, phone number or credit card information. You may, however, visit our site anonymously.

Customers can choose not to provide certain information, but this may prevent them from taking advantage of many of our helpful features. We use the information you provide for such purposes as responding to your requests, fulfilling orders, customizing future shopping products and services for you, improving our store features, and communicating with you as necessary.

Additionally, sharing your personal information makes it easy to shop again at A+ FRR. When you return to our site, all you need is your user name and password.
Automatic Information: We receive and store certain types of information whenever you interact with our website. For example, like many Web sites, we sometimes use "cookies" to help facilitate and improve your shopping experience when your web browser accesses our website (again, storing products in your shopping cart is the primary example of this).
E-mail Communications: To help us make e-mails more productive to improve service and your shopping experience, we sometimes send our customers newsletters about our services and products, notifications of changes to our policies and order confirmations.
What About Cookies?
Cookies are alphanumeric identifier text files that we transfer to your computer's hard drive through your web browser to enable our systems to recognize your browser and to provide features such as storage of items in your Shopping Cart between visits.
Does A+ Flint River Ranch Share the Information It Receives?
We respect your privacy and appreciate your business. At no time do we ever provide your account contact or payment information to any third party vendor, associate or service provider unless absolutely necessary in order to complete your transaction and order.
How Secure Is the Information I Share?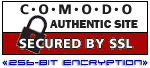 We strive to protect the security of your information during transmission by using password-protected directories and databases to safeguard your information, 256-bit Secure Sockets Layer (SSL) technology to ensure that your information is fully encrypted and sent across the Internet securely, and PCI Scanning to actively protect our servers from hackers and other vulnerabilities.
All supplied sensitive/credit information is transmitted via Secure Socket Layer (SSL) technology and then encrypted into our Payment gateway providers database only to be accessible by those authorized with special access rights to such systems, and are required to keep the information confidential.
After a transaction, your private information, including credit card details, will not be stored on our servers.
It is important for you to protect yourself against unauthorized access to your password and to your computer. Be sure to sign off when finished using a shared computer by clicking the "Log Out" button located near the top right-hand side of the screen.
You can learn more about our security policies by reviewing our main
Security
page.
How Is My Credit Card Information Protected?
Authorize.Net
, a leading payment gateway since 1996, to offer safe and secure credit card transactions for our customers. The Authorize.Net Payment Gateway manages the complex routing of sensitive customer information through the credit card and electronic check processing networks (see an
online payments diagram
). The company adheres to strict industry standards for payment processing, including:
128-bit Secure Sockets Layer (SSL) technology for secure Internet Protocol (IP) transactions.
Industry-leading encryption hardware and software methods and security protocols to protect customer information.
Complete compliance with the Payment Card Industry (PCI) Data Security Standard.
Additional information on how Authorize.Net uses the most sophisticated and secure technology possible to guarantee the privacy of your sensitive cardholder data is available at
Authorize.Net's Privacy Policy
site.
A+ Flint River Ranch
is registered with the Authorize.Net Verified Merchant Seal program (click on the image above and to the right for additional information).
What Information Can I Access?
A+ Flint River Ranch gives you access to a broad range of information about your account and your interactions with us for the limited purpose of viewing and, in certain cases, updating that information. This information is available via the "
My Account
" button located near the top right-hand side of the screen.
Do We Disclose Any Information to Outside Parties?
We do not sell, trade, or otherwise transfer to outside parties your personally identifiable information. This does not include trusted third parties who assist us in operating our website, conducting our business, or servicing you, so long as those parties agree to keep this information confidential. We may also release your information when we believe release is appropriate to comply with the law, enforce our site policies, or protect ours or others' rights, property, or safety. However, non-personally identifiable visitor information may be provided to other parties for marketing, advertising, or other uses.
California Online Privacy Protection Act Compliance
Because we value your privacy we have taken the necessary precautions to be in compliance with the California Online Privacy Protection Act. We therefore will not distribute your personal information to outside parties without your consent.
As part of the California Online Privacy Protection Act, all users of our site may make any changes to their information at anytime by logging into their account and going to the 'My Account' page.
Childrens Online Privacy Protection Act Compliance
We are in compliance with the requirements of COPPA (Childrens Online Privacy Protection Act) — we do not collect any information from anyone under 13 years of age. Our website, products and services are all directed to people who are at least 13 years old or older.
CAN-SPAM Compliance
We have taken the necessary steps to ensure that we are compliant with the CAN-SPAM Act of 2003 by never sending out misleading information.
Online Privacy Policy Only
This online privacy policy applies only to information collected through our website and not to information collected offline.
Terms and Conditions
Please also visit our Terms and Conditions section establishing the use, disclaimers, and limitations of liability governing the use of our website at
www.aplus-flint-river-ranch.com/aplus-frr-copyright.php
.
Your Consent
By using our site, you consent to our privacy policy.
Changes to our Privacy Policy
If we decide to change our privacy policy, we will post those changes on this page, and/or update the Privacy Policy modification date below. Policy changes will apply only to information collected after the date of the change.
This policy was last modified on
September 28th, 2012
Contacting Us
If there are any questions regarding this privacy policy you may contact us using the information below.
A+ Flint River Ranch - Pure Dog, LLC
510 Meadowmont Village Cir Ste 215
Chapel Hill NC 27517
United States
aplus@aplusfrr.com
877-919-5356
Privacy Policy Customer Pledge
We pledge to you, our customer, that we have made a dedicated effort to bring our privacy policy in line with the the following important privacy laws and initiatives:
Federal Trade Commission Fair
California Online Privacy Protection Act
Childrens Online Privacy Protection Act
Privacy Alliance
Controlling the Assault of Non-Solicited Pornography and Marketing Act
If at anytime you have a cause that needs to be disputed please fill out the
Trust Guard Dispute Resolution Form
.
Respectfully,
A+ FRR - Pure Dog, LLC
www.aplus-flint-river-ranch.com
Conditions of Use, Notices and Revisions
If you choose to visit A+ Flint River Ranch, your visit and any dispute over privacy is subject to this Notice and our Conditions of Use, including limitations on damages, arbitration of disputes and application of the law of the state of North Carolina. If you have any concern about privacy of your personal information as used and collected within our website, please send us a thorough description via our
Contact A+ FRR
page, and we will do our best to resolve it.
Our business changes constantly, and our Privacy Notice and the Conditions of Use will change also. We may e-mail periodic reminders of our notices and conditions — unless you have instructed us not to — and you can also check our website to view recent changes. Unless stated otherwise, our current Privacy Notice applies to all information that we have about you and your account. We stand behind the promises we make and will never materially change our policies and practices to make them less protective of customer information collected in the past without the consent of affected customers.
Automatic Information
For security purposes A+ Flint River Ranch may periodically collect and analyze the Internet protocol (IP) address used to connect your computer to the Internet, and to our website. This is done for your protection and for tracking purposes in the unfortunate event that someone gains access to your personal or financial information and attempts to open an account or make purchases under your name.
Copyright Information
The unauthorized use of any images, thumbnails, illustrations, descriptions, article content, site content or registered trademarks of A+ Flint River Ranch is strictly prohibited under copyright law. Site content, including images, photos, descriptions, pricing, promotions, and availability are subject to change without notice.
Copyright 2015 A+ Flint River Ranch - All rights reserved.
Questions
Questions regarding our Privacy policy,
Security policies
,
Shipping and Return policies
,
Conditions of Usage
or other policy-related material can be directed to our support staff via the
Contact A+ FRR
page.