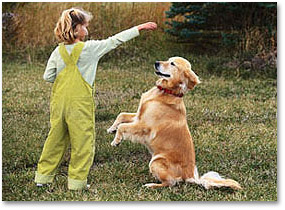 About A+ Flint River Ranch
Do you have a pet or pets that you truly care about? So do we — that's why we started this business and that's why we've made it our mission to provide pets with the healthiest possible foods and treats made with only the highest-quality, all-natural ingredients.
At
A+ Flint River Ranch
we are dedicated to providing the most efficient and helpful customer service for our premium line of pet foods and pet products. We're proud to be an independent distributor of Flint River Ranch foods and products. We're here to serve you and your pets, and we love hearing from you.
About Flint River Ranch Premium Pet Foods
Flint River Ranch has quickly become one of the leading pet food companies in the premium, all-natural group and is widely considered by health-conscious pet owners, veterinarians, kennels, and top breeders alike as the absolute best pet food available.
On October 12, 1993, the brand new Flint River Ranch company shipped its first order of oven-baked
Flint River Ranch Premium Puppy and Adult Dry
dog food. Since then, Flint River Ranch (FRR) has evolved from one small warehouse in Riverside, California, to numerous distribution centers across the entire United States. [
Learn More about The Flint River Ranch Story
]
Here are just a few of the many reasons why FRR foods and products have become so popular: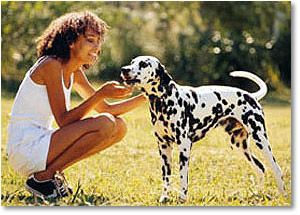 Flint River Ranch
NEVER uses parts of the animal not fit for human consumption. These "BY-PRODUCTS" can include such things as intestines, chicken heads, duck bills, chicken & turkey feet, feathers and bone. Ingredients listed as "beef, chicken, and/or poultry by-products" on pet food labels are not required to include actual meat, and "rendered meat" can be ANY rendered mammal meat, including dogs and cats! Unfortunately, many pet food manufactures continue to use by-products in their pet foods, including Science Diet, Purina (both Purina One and Purina Pro Plan), and Iams/Eukanuba. [
Learn More About Animal By-Products in Pet Foods
]
Flint River Ranch
NEVER users chemical additives such as ethoxyquin, BHA, and BHT as preservatives. Ethoxyquin is regulated as a pesticide and cannot even be added to human food. Flint River Ranch is naturally preserved with vitamins E and C using human-quality ingredients. [
More on Chemical Preservatives in Pet Foods
]
Flint River Ranch
NEVER uses fillers — ever! Many pet foods contain fillers that have little or no nutritional value such as feathers, soy, cottonseed hulls, corn cobs, peanut hulls, citrus pulp, screenings, weeds, straw and cereal by-products. [
More on Unhealthy Fillers in Pet Foods
]
It's important to read and understand the ingredients on pet food labels. Ingredients are listed in order based on their volume percentages, which means if soybean is listed as the first ingredient, then soybean is the major ingredient in the food! [
More on Pet Food Labels and Ingredients
]
Flint River Ranch
NEVER tests its pet foods and pet products on laboratory animals. No animals are destroyed or are involved in any type of medical surgery or physical invasion during the palatability testing and evaluation procedures. All testing is done voluntarily on pets of all ages, including staff pets and selected pet owners and breeders, in exchange for free food. The results are reviewed by certified nutritionists and veterinarians. [
More on Lab Animal Testing in Pet Foods
]
Flint River Ranch
foods use only all-natural, human-grade ingredients. There is a considerable difference in the digestibility, nutrition, and health value of natural foods in comparison to foods containing chemical preservatives, fillers, by-products, and/or artificial additives (
artificial colors
and
flavors
).
The higher digestibility of these quality foods means that your pet can absorb more nutrients for better health and energy. Pet foods that use chemical preservatives and low quality fiber fillers are often associated with dry skin, allergic reactions, dental disease, poor health and degenerative organ dysfunction. [
More on Pet Health Risks
]
Flint River Ranch
is an OVEN-BAKED kibble that truly delivers better nutrition, palatability (good taste and smell), and digestibility. Oven-baking changes hard-to-digest starches into easy-to-digest dextrins, which are readily absorbed into your dog's system. This good value is baked-in, not sprayed on. Unlike many competing pet food brands, there are NO additives or greasy fat coatings to make the taste acceptable to your pet. [
More on Oven-Baked Pet Food
]
Flint River Ranch
offers a 30-DAY "NO RISK" 100% FULL SATISFACTION GUARANTEE OR REFUND. In 30 days your pet will be more excited about eating, have a higher energy level, sport a glossier coat and softer hair, enjoy a reduction in "hot spots" and itching from dry skin or other skin allergies, and produce decreased stool volume with less clean-up. If you are ever less than fully satisfied with a Flint River Ranch pet food or product, simply return the unused portion for a full refund of the purchase price (less return shipping and handling costs).
Flint River Ranch
pet foods and products are delivered free to your door via UPS. The food is shipped directly to you from the manufacturing plant, resulting in the freshest food possible. There is also an
Auto Shipment
scheduled delivery program available for you to receive regular shipments automatically.
Flint River Ranch
is actually cheaper to feed than other pet foods that appear to cost less. There are 160 cups in a 40 lb. bag at a cost of 30¢ per cup. Daily feeding of 2 to 2.5 cups is 60¢ to 75¢. Compare to a daily cost of 77¢ to $1.00 or more in feeding 3.5 to 5 cups of a food costing 22¢ to 26¢ per cup. So, while the initial outlay may appear more costly, the actual cost of feeding is an entirely different story!
Additional Information About Flint River Ranch
About the Flint River Ranch Disclaimer
A+ Flint River Ranch (A+ FRR) is an independent distributor of the Flint River Ranch (FRR) line of premium pet foods and pet products. A+ FRR is focused on providing the most efficient and helpful customer service possible, with Flint River Ranch responsible for delivering the highest quality product to our customers.
Flint River Ranch requires that each of its distributors display a "disclosure" statement on their Web site that indicates the site is not operated by FRR. The placement and appearance of this disclaimer are dictated by FRR. The disclaimer simply explains that A+ Flint River Ranch's policies regarding pricing and refunds are not necessarily those of FRR. The prices shown on this site are the prices you pay, with only sales tax added at checkout (all shipping and handling costs are already included in the displayed prices).
Additionally, A+ FRR offers a 100% total satisfaction guarantee, with a full money-back refund on returns for our products as well as Flint River Ranch's.
We hope this clarifies the position and purpose of the Flint River disclaimer featured on the pages of this site. If you have any questions or concerns, please don't hesitate to
contact us
.