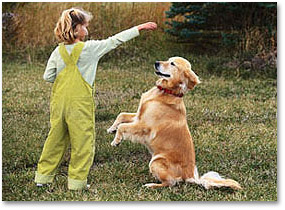 Income Opportunity with Flint River Ranch
Do you love pets? Could you use additional income? If your answer is yes to both questions, you should consider becoming a
Flint River Ranch distributor
. It is a very easy and rewarding income opportunity that allows you to help all pets live healthier, longer lives. There is no financial obligation; we will be happy to talk to you and provide you with information about how you can make a difference in the lives of pets and their owners while making more money at the same time.
If you would like to learn more, please call toll free
(877) 919-5356
, M-F, to speak with one of our distribution representatives, or you can e-mail us at
aplus@aplus-flint-river-ranch.com
.
For the Pet Professional
Are you a pet professional that owns or works in a veterinary clinic, grooming or kennel facility, pet store, breeding operation, or pet sitting business? If so, you can benefit from using and selling the very best in all natural, oven-baked pet health food. There's no financial obligation, only a commitment to better health for all pets and an interest in sharing with your customers and clients how much better
Flint River Ranch
premium health food products are for their loved ones.
If you would like to receive additional information about becoming a distributor of Flint River Ranch foods and pet products, please call 919.383.6234, M-F, to speak with one of our wholesale distribution representatives. Or you can e-mail your request to aplus@aplus-flint-river-ranch.com.
About A+ Flint River Ranch
Do you have a pet or pets that you truly care about? So do we — that's why we started this business and that's why we've made it our mission to provide pets with the healthiest possible foods and treats made with only the highest-quality, all-natural ingredients.
At A+ Flint River Ranch we are dedicated to providing the most efficient and helpful customer service for our premium line of pet foods and pet products. We're proud to be an independent distributor of Flint River Ranch foods and products (distributor #121201). We're here to serve you and your pets, and we'd love to hear from you. You can reach us by any of the below methods:
Additional Information