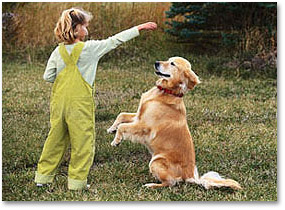 About the Flint River Ranch Disclaimer
A+ Flint River Ranch (A+ FRR) is an independent distributor of the Flint River Ranch (FRR) line of premium pet foods and pet products. A+ FRR is focused on providing the most efficient and helpful customer service possible, with Flint River Ranch responsible for delivering the highest quality product to our customers.
Flint River Ranch requires that each of its distributors display a "disclosure" statement on their Web site that indicates the site is not operated by FRR. The placement and appearance of this disclaimer are dictated by FRR. The disclaimer simply explains that A+ Flint River Ranch's policies regarding pricing and refunds are not necessarily those of FRR. The prices shown on this site are the prices you pay – no additional charges will be added at checkout (all shipping and handling costs are already included in the displayed prices).
Additionally, A+ FRR offers a 100% total satisfaction guarantee, with a full money-back refund on returns for our products as well as Flint River Ranch's.
We hope this clarifies the position and purpose of the Flint River disclaimer featured on the pages of this site. If you have any questions or concerns, please don't hesitate to contact us.

About A+ Flint River Ranch
Do you have a pet or pets that you truly care about? So do we — that's why we started this business and that's why we've made it our mission to provide pets with the healthiest possible foods and treats made with only the highest-quality, all-natural ingredients.
At A+ Flint River Ranch we are dedicated to providing the most efficient and helpful customer service for our premium line of pet foods and pet products. We're proud to be an independent distributor of Flint River Ranch foods and products (distributor #122380). We're here to serve you and your pets, and we'd love to hear from you. You can reach us by any of the below methods:
Additional Information